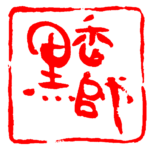 Kurokashi Koubou Co., Ltd. produces accessories and interior decorations made of Japanese materials. 
和装素材のアクセサリーやインテリアを手がける株式会社黒香師工房
Kurokashi Koubou Co., Ltd. was established to utilize kimono craftsmanship in a wider range of fields. I decided to propose a different use of kimono materials and a different category using kimono to different industries by utilizing the knowledge I gained from kimono making, rather than the traditional distribution of kimono.
The original brand "Kyoto aturae" was started by Mayu Tomita, a designer and daughter of our company's president, as a brand of Kurokashi Koubou Inc. which produces accessories and interior goods using Japanese kimono materials.The brand was highly regarded for its modern designs using fabrics such as Nishijin ori and Kyoto Yuzen, and was mainly used for events at department stores. The current situation is that more and more craftsmen are struggling with changing lifestyles and developing sales channels. Selling products that incorporate traditional techniques that have been handed down from generation to generation. We approach this new, ever-changing era with sales methods tailored to the world. We would also like to team up with businesses and craftspeople in traditional industries to develop new products that incorporate the needs and wants of consumers. We hope to maximize their individual strengths and collaborate with them. Our goal is to create products that connect craftspeople and consumers.

オリジナルブランド「京都 aturae」は、和装素材のアクセサリーやインテリアを手がける黒香師工房のブランドとして、 代表の娘・デザイナーの冨田真由が開始。西陣織や京友禅などの生地を用いたモダンなデザインが評価され、 百貨店催事を中心に展開していました。生活様式の変容、販路開拓に悩む職人はますます増えている現状。 受け継がれてきた伝統の技を取り入れた商品を販売。変わり続ける新たな時代に世界に合わせた販売方法でアプローチします 伝統産業の事業者や職人とタッグを組み、生活者のニーズとウォンツを取り入れた新商品の開発も進めたいと考えています。 個々の強みを最大限に引き出し連携することを望みます。職人と生活者が繋がれるものづくりを目標としています。